Shri. A.K. Gopalan - Chairman & Founder Secretary along with his few friends, who were eminent literary figures deeply interested in public affairs decided to start and establish an independent memorial for Mahakavi Kumaran Asan in the city of Madras. It was primarily started to promote Malayalam Literary culture. The Asan Memorial Association (Regd.) Madras was established on June13th 1965, with Shri. M.P. Damodaran as President, Dr. S.K. Nayar as Vice President, Shri. A.K. Gopalan as Secretary and Shri. K.C. Abraham as Treasurer.
In a time when it was difficult for Malayalees and other linguistic minorities to get admissions for their children at well-known schools, based on a suggestion by Dr. S.K. Nayar, the decision to build a school in the memory of Mahakavi Kumaran Asan was made. On 28th May, 1966, the Kerala Government officially leased the 3 acres of land in "Cochin House" to the Association for a period of 99 years.
A temporary shed was constructed in the compound for 5 classrooms in just 18 days, and ASAN MEMORIAL SENIOR SECONDARY SCHOOL was declared open on June 27th, 1966 - a red-letter day for the Association and its dedicated team led by Shri. A.k. Gopalan. The temporary shed bloomed into a three-storey building for the main school and a four-storey building to house the primary section with a Library and an Auditorium.
In 1969, the school received affiliation from the Central Board of Secondary Education, making it the first CBSE School in Chennai. With humble beginnings of just 24 students and 2 teachers, the ASAN MEMORIAL SENIOR SECONDARY SCHOOL today has on its roll 3,200 students from LKG to XII Std., with a teaching staff strength of 160 and non-teaching staff numbering 62.
The Quest continued . . . 1986 marked another milestone crossed by the Association when our General Secretary Shri. A.K. Gopalan sensing the need for Vocational education opened the Hotel Management Institute in Chennai, making it the first of its kind in India in the private sector that offers high quality and job oriented courses.
Having successfully embarked upon and achieving considerable progress in promoting educational activities, the Asan Association has now to its credit the following list of institutions:
Asan Business School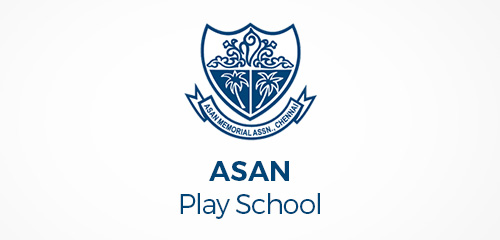 Asan Play School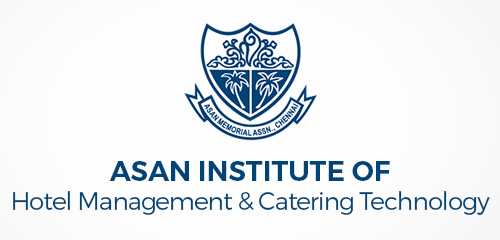 Asan Institute of Hotel Management & Catering Technology
The group of institution functions on a self financing basis. They do not obtain grant from the government, or any funding agencies to meet their capital expenditure or day-to-day expenses.